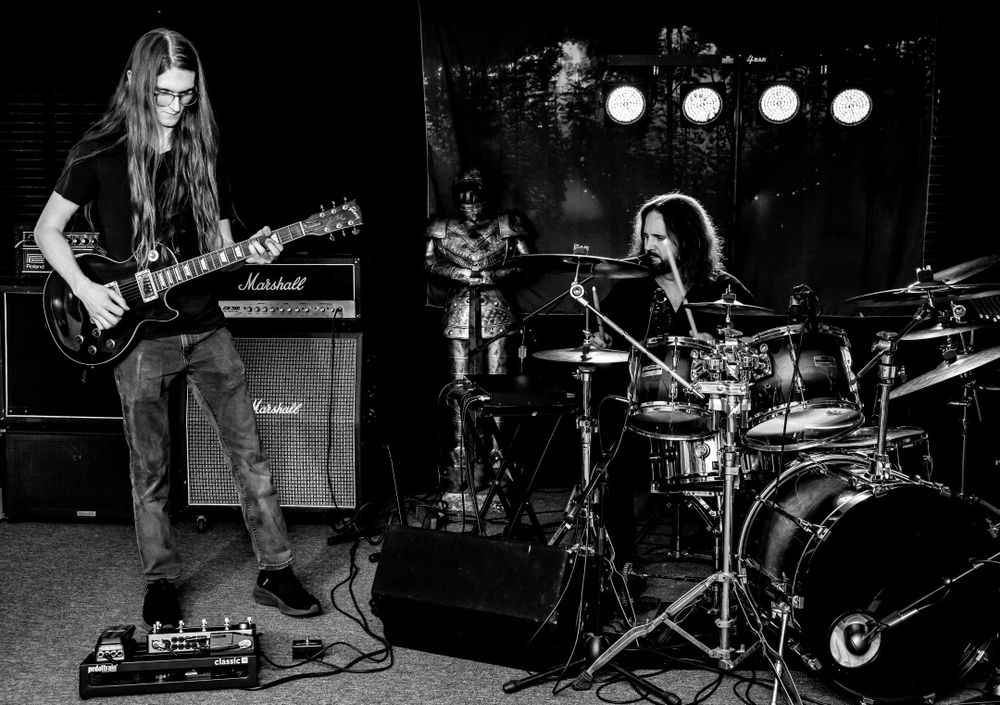 Bio
Widetrack is the musical partnership of father-son duo, Ron and Zach Tippin.

The duo's "Alterna-Prog" sound strikes a balance between the moody-deep undertones of such progressive groups as Pink Floyd, Radiohead, Porcupine Tree, etc., with the heaviness of alternative and hard rock bands like Soundgarden, Queens Of The Stone Age, Tool, etc. 

Between 2007 and 2016, Ron self-released the band's first three albums, 'Widetrack', 'Widetrack II', and 'Widetrack III', Zach's recording debut, as bassist. 

Beginning in January 2019, the father-son team wrote, recorded and released one new song each month, marking Zach's debut as a songwriter and recording engineer, as well as the first time Ron had written Widetrack music with another person. 

The twelve songs comprise Widetrack's fourth album, The Unwakening, released on April 23rd, 2020 (Zach's 16th birthday). 

The band is in the process of playing live dates and preparing to release their fifth album, Monoliths.

For more information: Widetrack@WidetrackMusic.com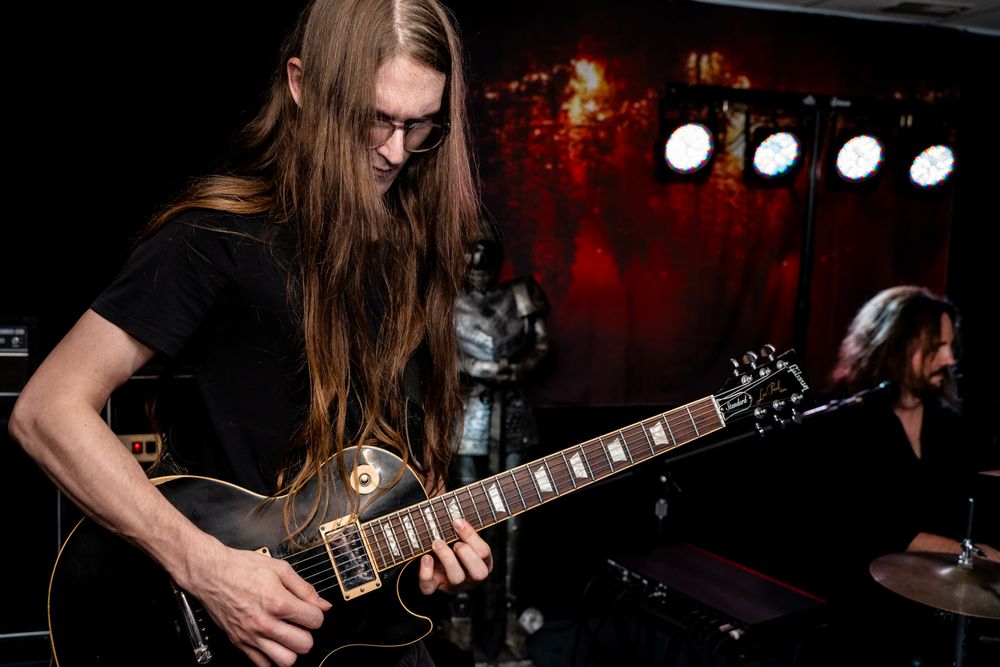 HISTORY
In 2005, musician Ron Tippin came to a crossroads of sorts...

"I'd been writing songs pretty much my entire music life", Tippin says, "But I rarely played them for anybody... I was known as a drummer who often sang because we couldn't find anyone else to do it (haha)... I really didn't think the people in my local scene would care too much for me reinventing myself as a singer/songwriter..." 

"But all that changed when my father passed away at such an early age... As cliche' as it sounds, I suddenly realized that this is the one chance we get to do the things in life that make us most happy... And so, I made a decision then and there that I was going to bring this music to life one way or another, and ignore the inevitable criticism as best I could..."  

"Man, I can't even begin tell you what an amazing feeling it was to open that first box of CDs with my son... Absolutely priceless..."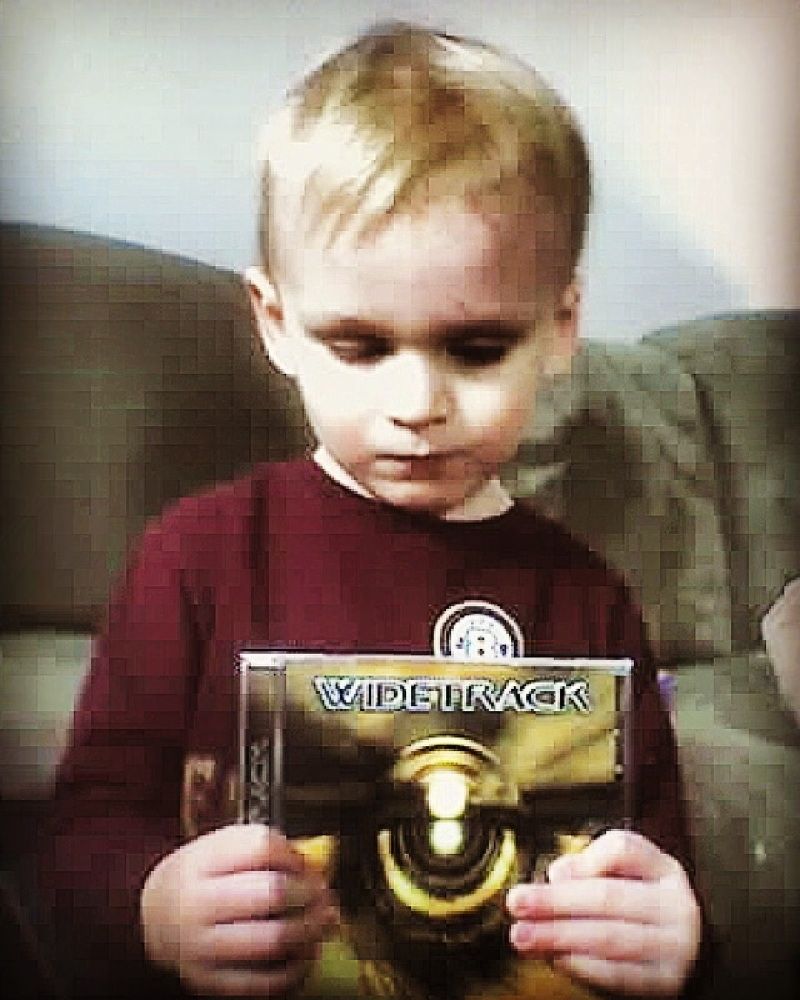 At that point, Tippin put together a "skeleton crew" band to begin playing live shows, eventually landing a side stage slot two years in a row at the 2007 and 2008 Voodoo Music Experience shows in New Orleans... 

Given the opportunity to play at an event that featured such premier artists as Stone Temple Pilots, Nine Inch Nails, Smashing Pumpkins, Rage Against the Machine, etc., Ron began gaining a deeper insight into his development as a live performer...   

"The Voodoofest shows were such an amazing experience", he says... "I was still finding my way as a singer/guitarist, and playing such a major event gave me a much clearer sense of what I needed to work on to be more effective onstage... I still had a long way to go, but those shows really helped me get on the right track..."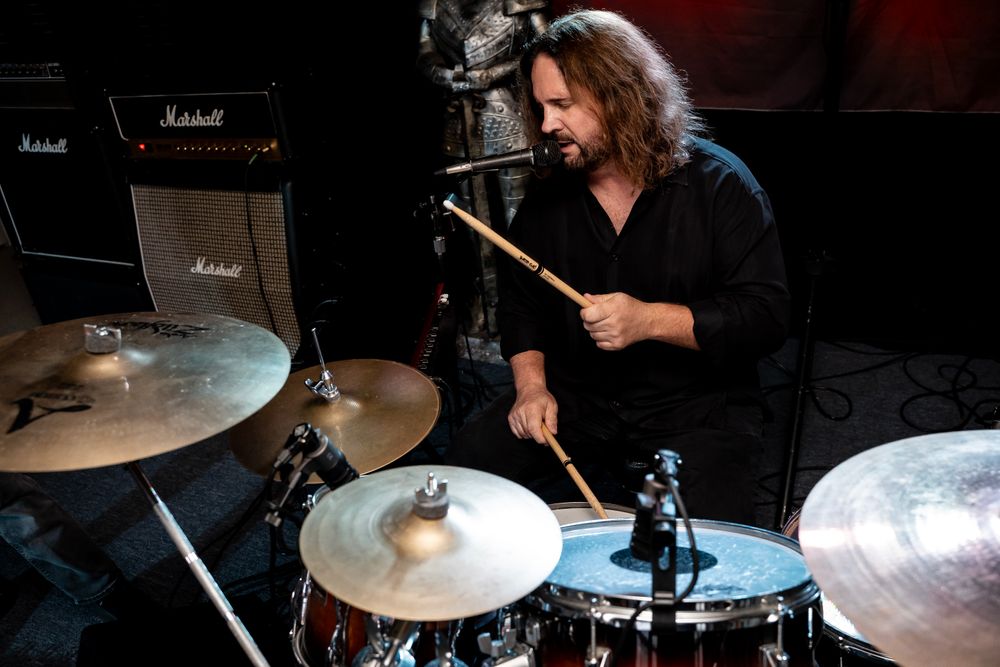 But, alas, progress was not to be so easily sustained, as personal setbacks and personnel departures sidelined the group for most of the early 2010s...

Tippin reflects: "Things were going great, but I was still playing with temporary band members - essentially, friends lending me a helping hand... Once the demands of their own personal projects became greater, I found myself a solo musical entity once again..."

And so, he continued writing and recording new songs, while searching for the right "all-in" musicians to rebuild the group from the ground up...

Tippin: "Having played all the drums, bass and vocal parts myself on the demo recordings of the new songs I'd written, it came down to just finding the right musicians to add the final piece of the puzzle - an actual band... Musicians who would hopefully want to be more than just hired hands for the recordings...

"Man, was I in for a surprise..."