"Widetrack is a professional band on every level. These are talented guys creating incredible music." 
-Beem Weeks (The Indie Spot)
Choose your favorite service to listen to our new album, Monoliths!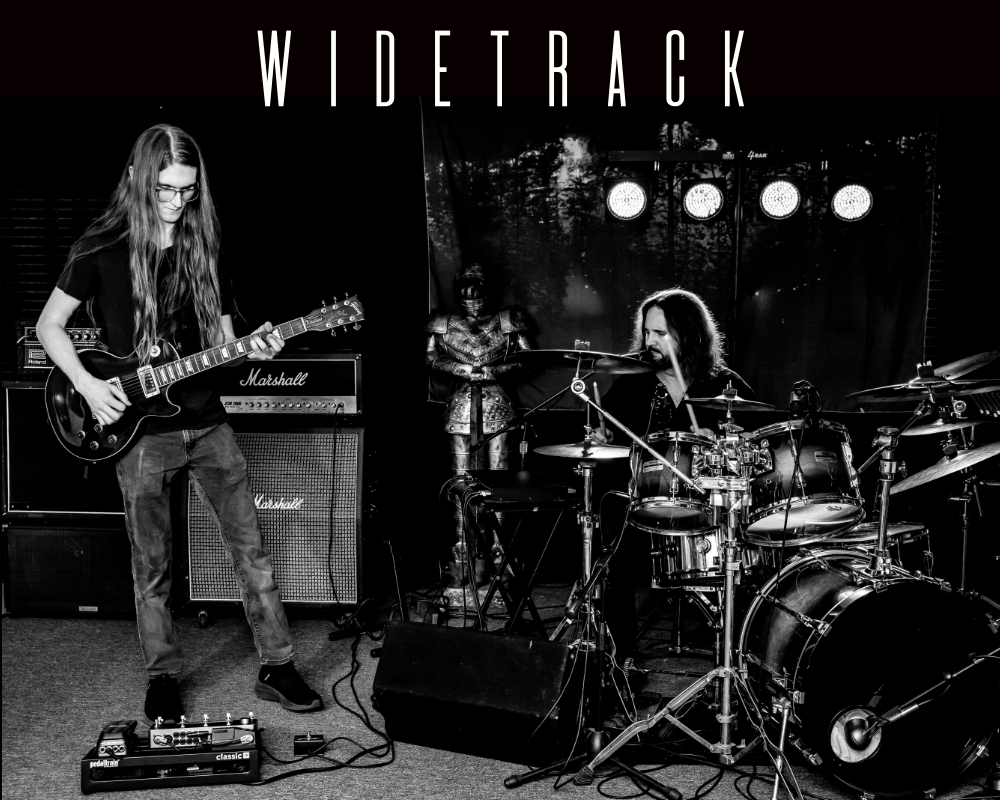 Widetrack is the musical partnership of father-son duo, Ron and Zach Tippin. 

The band's "Alterna-Prog" sound has been described as "Twilight Zone creator Rod Serling conducts a group therapy session with members of Soundgarden, Pink Floyd and Rush".

Their formative discography consists of 2007's self-titled debut, 2009's Widetrack II, and Zach's 2018 debut with the band, Widetrack III.  All three albums were co-produced by Andy Patalan, guitarist for popular '90s grunge-rock band, Sponge. 

Beginning in January 2019, the father-son team wrote, recorded and released one new song each month, marking Zach's debut as a songwriter and recording engineer, as well as the first time Ron had written Widetrack music with another person. 

The twelve songs comprise Widetrack's fourth album, The Unwakening, released on April 23rd, 2020 (Zach's 16th birthday). 

Once the pandemic lockdown was lifted, they quickly began gaining considerable attention on the live music scene, inspiriting audiences with their electrifying energy and mood-enhancing vibe.

Presently, the duo is playing select shows in support of their fifth album, Monoliths.

For more information/booking:
248-935-3269
Widetrack@WidetrackMusic.com
(or leave a message below)