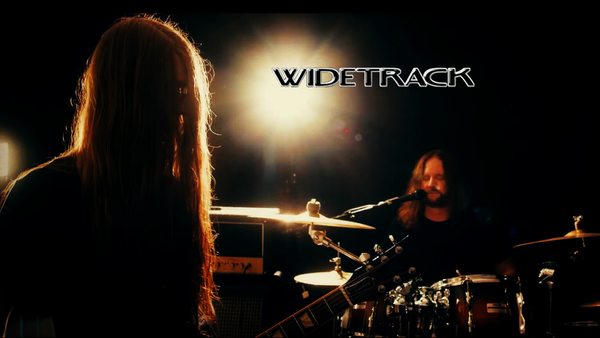 The Widetrack Chronicles 70: New songs on the way
(Ron here...) 
Before the pandemic hit, Zach and I had been spending the better part of 2020's first half rehearsing Widetrack material for live shows to be played in the spring/summer of 2020… 
During the early days of the pandemic, like many others, our plans were thrown into obsolescence… And so, we decided that we'd broadcast some acoustic shows on Facebook live, in the effort to raise a bit of lost revenue from our cover band shows… 
We also played a couple online shows - one for each of our birthdays - just to test-drive one of the new sets… 
Then came the idea that we would swap instruments, allowing Zach to play drums, while also satisfying requests for older Widetrack songs that I played guitar on… A total win-win!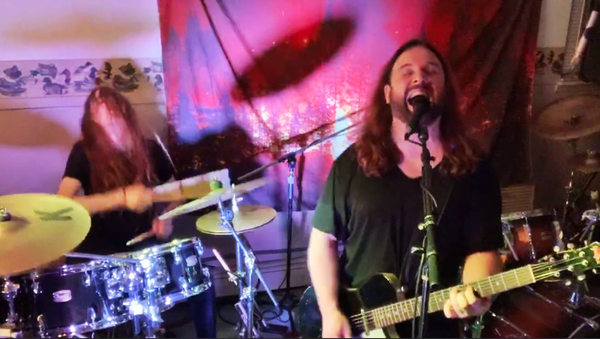 2019's one-song-per-month demands took a lot out of us, so we'd been recovering and reevaluating our method since then... But it really did sneak up on us, how six months since we'd last recorded any new music had passed so quickly... So we got to thinking that maybe the best way to spend this "downtime" would be to start writing again…… 
This was not at all the original plan, being that we had just released an entire album of new songs... But on the other hand, we realized that even though we've now got 4 full-length albums worth of material to draw from, we're just now getting into this new phase of Widetrack, where Zach has become the primary writer/player of the guitar and bass parts; which means that he's the one coming up with the initial "seeds" of new songs, generally speaking…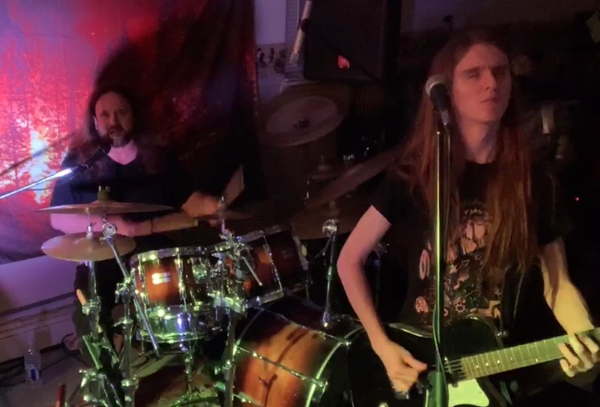 How do I explain my excitement about these two (hopefully three, by the time we enter the studio) new songs? 
Well, first off, as a drummer, this is not easy stuff to play... As mentioned in a previous blog, drumming had become a bit of an afterthought for me since putting together the first Widetrack album... But once Zach came onboard and began coming into his own as a songwriter, it became apparent that I was going to put in some serious practice hours in order to do his musical ideas justice... 
Which is just fine by me... I absolutely love being pushed to new levels of playing ability like this, knowing that our music is evolving towards something I never could have taken it to on my own...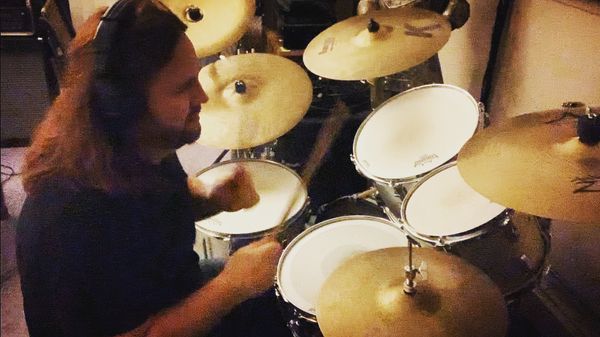 Anyway, it's official: We're going into the studio on the weekend of July 10th and 11th... And we're pleased to announced that we'll be returning to The Loft in Saline, MI, to reunited with longtime Widetrack music recroder/co-producer, Andy Patalan, most known as the current guitarist for Detroit grunge band, Sponge... 
The decision to go back to The Loft, rather than having Zach record these new songs, as he did with The Unwakening, was one of the number of re-evaluations to our method, learned from 2019... 
Zach just felt that he wanted not to be so stressed about the recording side of things, so he can devote more of his efforts towards writing the best music he's capable of writing.. 
Taking his various school/etc. activities into account, we agree that this is a a good move...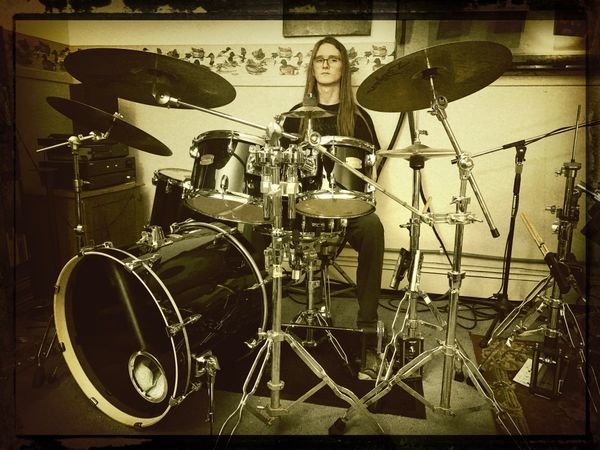 Speaking of which, if you'd indulge me for just a moment, I'd like to report a couple proud parent moments... 
Firstly, Zach has been in the high school marching band for the past couple years, and really enjoys it... But this year (he's going into 11th grade) promises to be something special, as he's been appointed drum section leader!
It's been great, working on drum rudiments together, trying to outdo each other, and he's already giving me a run for my money... (lol)
Another really, really fantastic thing to report is, Zach's received the Louis Armstrong Jazz Award! As the photo says, this is only the 6th time the award's been presented since 2001... So proud of him!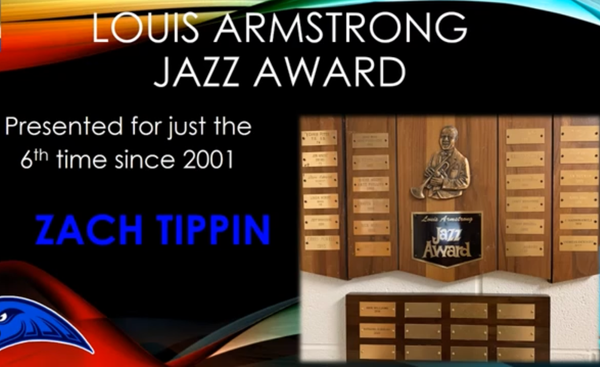 Needless to say, he's a busy fella, and so when we get together to work on Widetrack music and tasks, we try to make the most of our time... It's not always easy for an older guy to keep up, but as I said, I love it... 
And that's the thing about all this... We're on a journey where the road ahead isn't always clear to see... Just taking things as they come, while planning for the things we can map out ahead of time... 
But the reality is, I want him to have wings to pursue the life he desires, so if that means he'll one day leave the nest, then I have to be prepared for that... I suspect we'll always do this together on at least some level, but what that ultimately looks like remains to be seen... 
So for now, we focus on the pursuits right in front of us, and there's indeed plenty to be excited about... 
Onward...
Always love hearing from you! Feel free to respond in the comment section below, or by email: Ron@widetrackmusic.com 
And if you'd like to join our VIP Facebook group, we'd love to have you: 
https://www.facebook.com/groups/Widetrackband/ 
Official Website 
Store 
http://www.widetrackband.com/store 
YouTube 
https://www.youtube.com/Widetrack 
Twitter 
@Widetrackband 
Instagram 
https://www.Instagram.com/Widetrackband