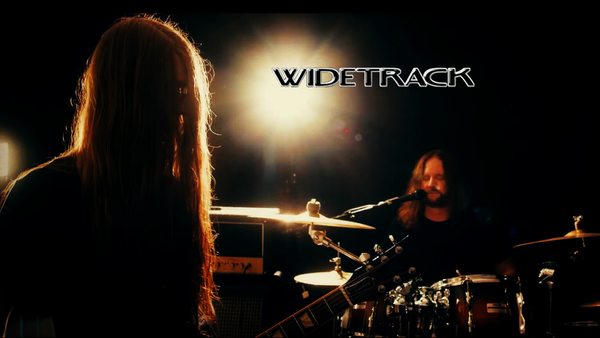 The Widetrack Chronicles 71: Return to the Studio
As previously stated, we'd planned on spending the summer of 2020 playing as many shows as we possibly could… Unfortunately, the unforeseen reality of the pandemic threw those plans to the wayside, so we started rehearsing and writing new songs… 
The upside to this development was that, Zach's been in a stunningly rapid period of development, and coming up with guitar/bass/song ideas that far exceed the level he was at when we were writing our most recent album, The Unwakening…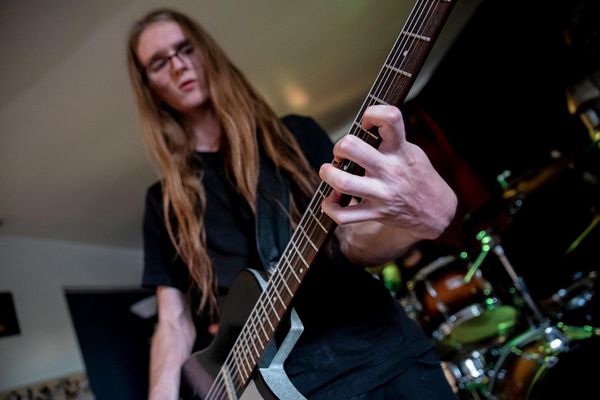 But even though 2020 has brought a few disappointments to him, it's looking like his 16th year is going to be pivotal in terms of his development as a musician/songwriter... 
Which brings us to the two new songs we've just finished… 
Connivance 
This was the first song we started working on when the pandemic hit… Zach brought in all the guitar ideas, and I added drums, vocals and lyrics… 
It was quickly apparent that I was going to have to put in some serious time practicing my drums in order to do this one justice…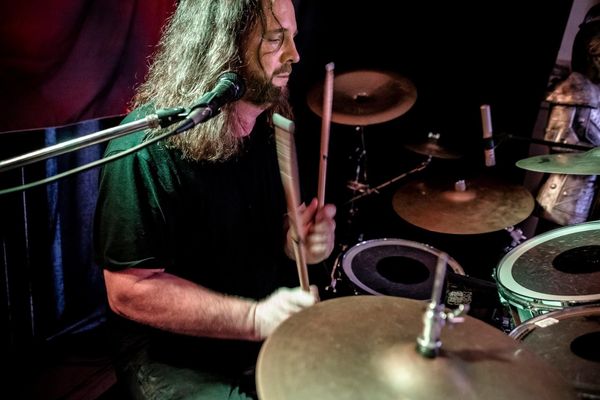 More than ever, I realized that Zach's and my sense of rhythm slightly differ, and it made putting this one together very exciting, as it's only now dawning on me how much I enjoy being surprised with music he presents to me in Widetrack, being that I was the sole composer for the first three albums… 
In this way, The Unwakening was very much a game-changer for the band, stylistically and musicianship-wise, but it's already aging for us, due to the aforementioned rapid development of Zach's skills… 
And so, Connivance further delves into our love for balancing elements of "unconventional-but-(hopefully)-catchy",  "heavy-as-possible-without-veering-into-full-on-metal" and "progressive-without-the-overly-technical-wankery" music…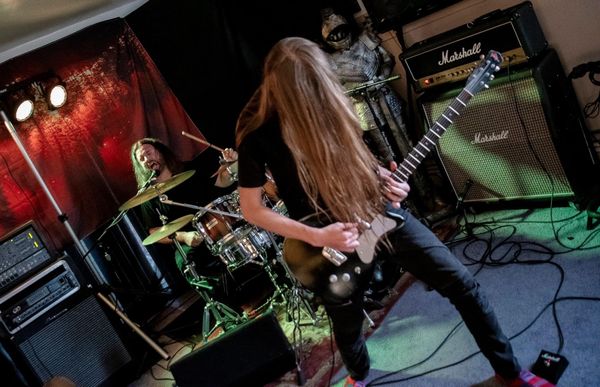 It also became immediately apparent that Zach was going to take the reins on this one, in terms of deciding in which direction the song would ultimately go… And I was more than happy to let him have that freedom and responsibility, as many of my initial ideas were politely rejected in favor of much better ones…  
To explain this more clearly, I always encourage him to not hold back when I throw ideas out to him, with the condition that he's cool with me presenting a lot of ideas… 
I was actually pleasantly surprised to hear him say, "No, that's not what the song needs…" so many times, as it made me dig deeper and deeper for better ideas as I came to realize that he had a clear vision of where the song needed to go, even when the ideas were not all yet conceived…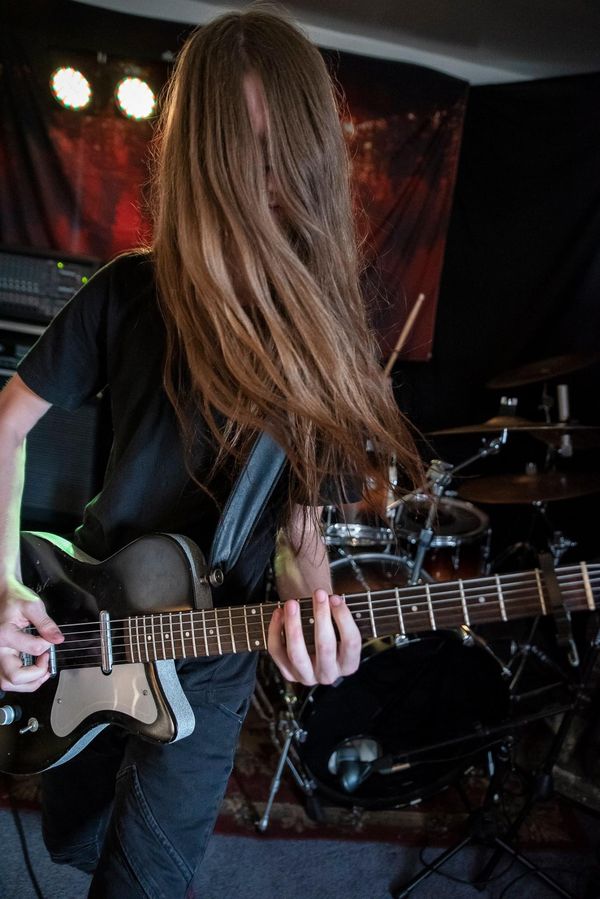 And this became ever more apparent once the song was recorded, and I said to him, "This vocal's not working, is it?" And his reply was, "Unfortunately, no…" 
Back to the drawing board… 
Fortunately, the pressure brought out an even better vocal/lyrical idea, and this is what I just love about healthy creative collaboration: The instinct for knowing something can be better gets easier and easier to tap into… And the music always benefits from setting the bar higher and higher… 
But mostly, this has become about following Zach's lead and adding what I can to his ideas…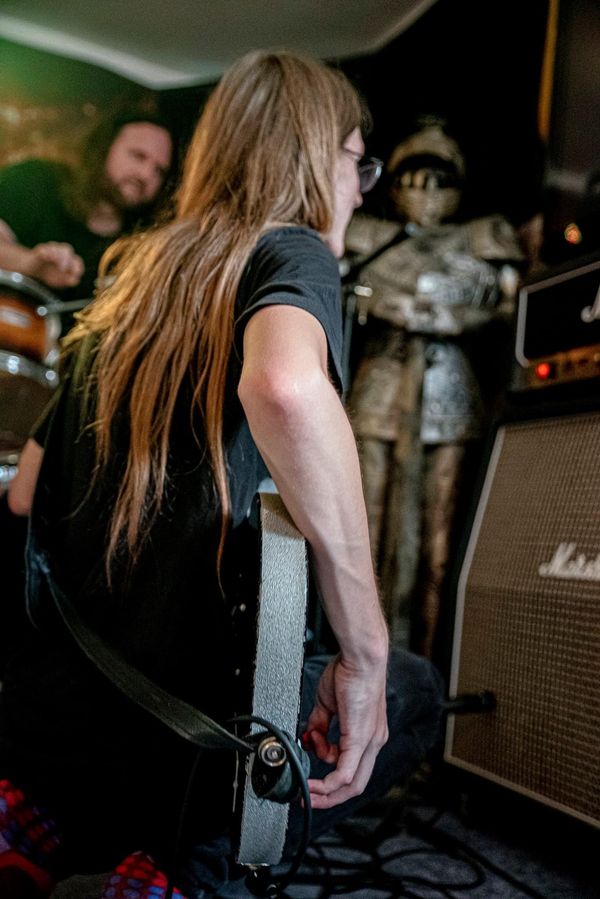 Seeksorrow 
This song started with just the title, a term I came across when I was reading about Stoicism… Seneca wrote of these types as "people who are melancholy and bewail everything, who find pleasure in every opportunity for complaint... Such a companion who is always upset and bemoans everything is a foe to tranquility." 
The person in Seeksorrow can't take yes for an answer... "Going all-in" is their only way out of their unhappiness, and they know that will never be attained, so instead of counting their blessings, they bemoan the fact that they don't get 100% of the things they want… 
Anyway, we both very much liked the title/idea, and one day when Zach was strumming away on the guitar, I heard him play something that I thought would be a perfect way to start the song… I asked him to play it again so I could get a quick phone recording of it… That initial idea was just a couple chords with a swing kind of rhythm… He took that recording and wrote the rest of the song, and then brought that to me…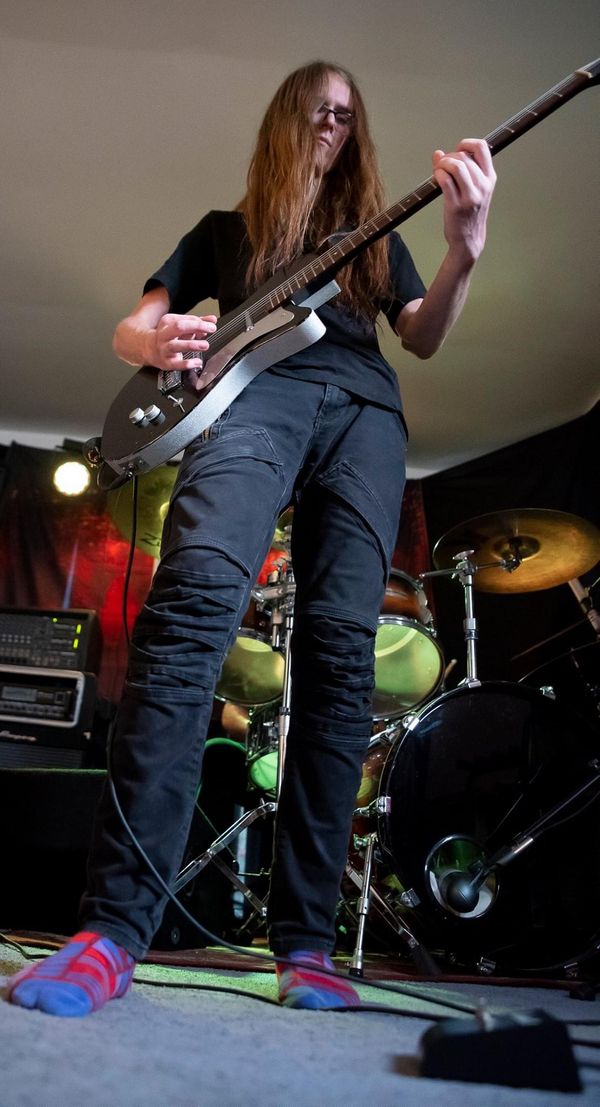 To say that my mind was blown upon hearing what he'd written would be the understatement of the year… I just couldn't believe what I was hearing… My first response was something along the lines of, "How am I supposed to write a drum part to this??" LOL 
Indeed, it was quite a challenge for me… but I loved it… As a drummer, my goal is to make odd time signatures flow and feel natural… I very much like the way bands like Soundgarden, Radiohead and TOOL employ odd time signatures, often making them feel like standard time signatures…
When progressive bands get too far into the technical side of this, focusing more on displaying musicianship than conveying a deep feel, it more often than not loses my interest, personally speaking…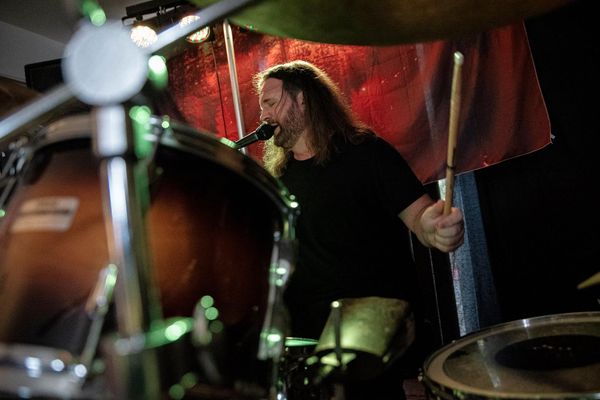 Anyway, it was definitely a challenge to achieve this on Seeksorrow… It took me a lot of practice to find something that felt natural and blended well with the intricate rhythmic patterns Zach had come up with… 
Vocally, it was a similar story… Many rewrites came into being on this one… Every time I finished something, I found myself going back to the beginning to see if I could better it… For two weeks straight, I must have written and recorded 20 versions of the vocal/lyrics… It kept revealing deeper emotional layers and continued evolving until the final version was reached…  
It was a wonderfully challenging process…  
The Studio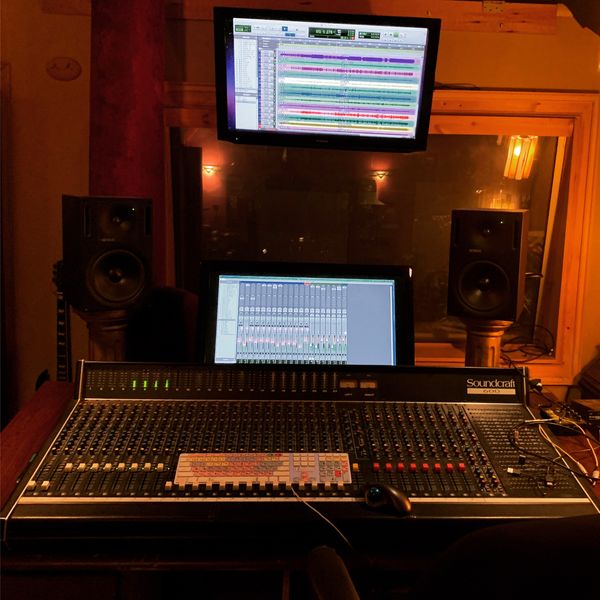 As previously stated, we decided that we wanted to use the benefits of an outside studio/engineer on these songs… Writing and recording The Unwakening put a lot of responsibility on Zach's shoulders, and he wanted to see if we could achieve raising the bar on our recorded sound with a bit less of a strain on him, being that he'd co-written, recorded, mixed and played guitar and bass on the album... A lot to take on for a 15 year old putting together his first batch of original songs, to be sure… 
As I've always been immensely pleased with the work that Andy Patalan did on the first three Widetrack albums, we opted to go with him again on these two songs…
So we booked time with him at his world-famous, award-winning studio, The Loft, located in lovely rural Saline, Michigan…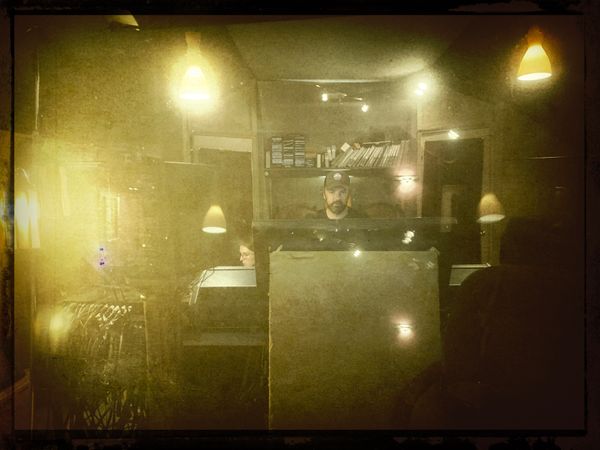 I was excited for Zach to record with Andy at The Loft for the first time, and the experience was not disappointing…  
Being that it had been roughly five years since we'd last worked with Mr. Patalan, it was wonderful to hear how his skills as a recording engineer had continued evolving… We got some fantastic sounds this time around… 
We began by recording the drums, along with a scratch guitar track of Zach playing along with me, for a good feel and vibe…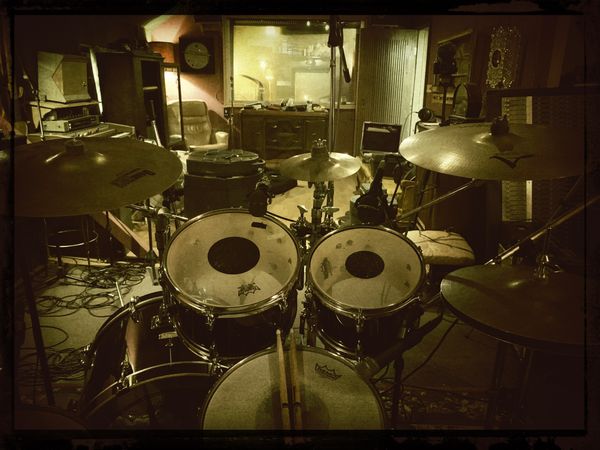 I've recorded drums in The Loft many times in the past, and am always blown away at how good the sounds come out, but this time… wow… Andy really dialed things in nicely… Just LOVE my drum sound on this one...
Next up was Zach laying down his bass parts… I was so proud of how quickly and efficiently he got his parts recorded… Andy was pleasantly surprised at his professionalism and skill as well, I think…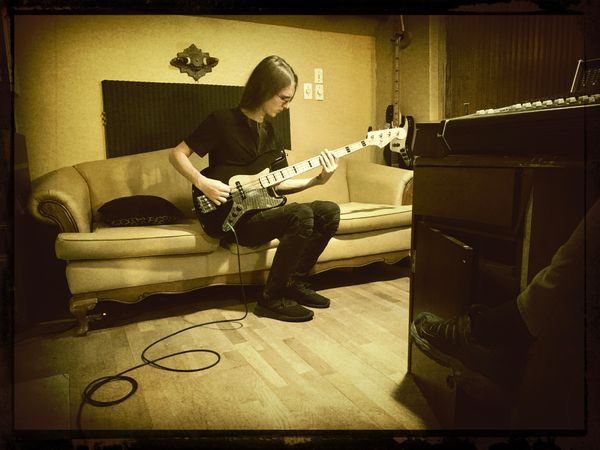 Lastly, Zach laid down the final guitar tracks to be used… These also went rather quickly, which just goes to show how preparation can mean so much when the studio clock is ticking…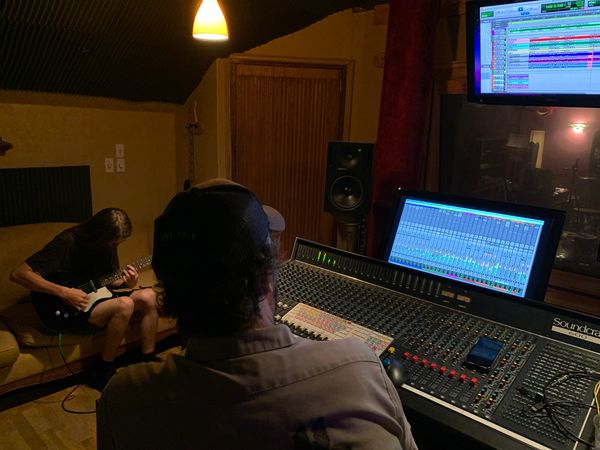 What a wonderful experience putting these two songs together has been… As of now, I've just finished my vocals, (recorded at my home studio), and we're at the final stage where Zach takes all the tracks and mixes them to the final versions of the songs… 
Then we present them to you… 
Can't wait for you to hear them...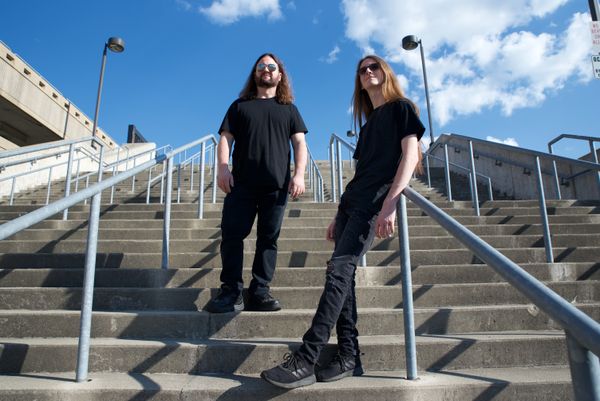 Always love hearing from you! Feel free to respond in the comment section below, or by email: Ron@widetrackmusic.com 
 
And if you'd like to join our VIP Facebook group, we'd love to have you: 
https://www.facebook.com/groups/Widetrackband/ 

Official Website  

Store 
http://www.widetrackband.com/store 

YouTube  
https://www.youtube.com/Widetrack 

Twitter 
@Widetrackband 

Instagram  
https://www.Instagram.com/Widetrackband