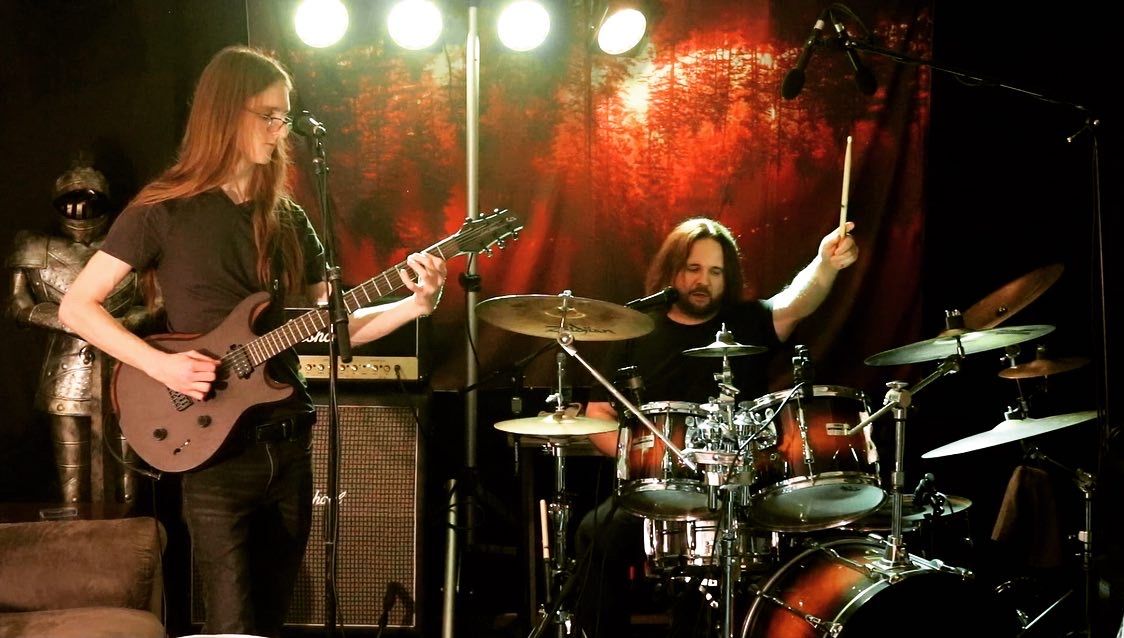 The Widetrack Chronicles 82: Current Highlights 
Things have been moving at a pretty rapid pace for us in these newly-post-pandemic times... Which is a good thing, as there's never time to waste these days...
As previously announced, we've been writing songs for what will be our fifth album, and want this one to be something above-and-beyond special...
Zach's currently entering a whole new level of musicianship/songwriting, and it's so exciting to watch it unfolding... This newest track that we're currently working up is a great example of that... 
When we began writing together in the winter of 2018, there were no rules as to how we'd come up with ideas for a song... But by the time we finished the 12 songs for the fourth Widetrack album, The Unwakening, it became clear that our best work came from either Zach presenting a song idea that he wrote on guitar, or Ron recording a drum idea and giving it to Zach, at which point Zach would write a song on guitar to that...
The song in the video above is a great example of the latter, which initially came from this drum idea...
It's so exciting to hear how the music's evolving, mostly due to Zach's insanely exponential musical growth... It's pushing his dad to keep working hard to come up with drum/vocal parts that do Zach's ideas justice... and, ultimately, the music can only benefit from this...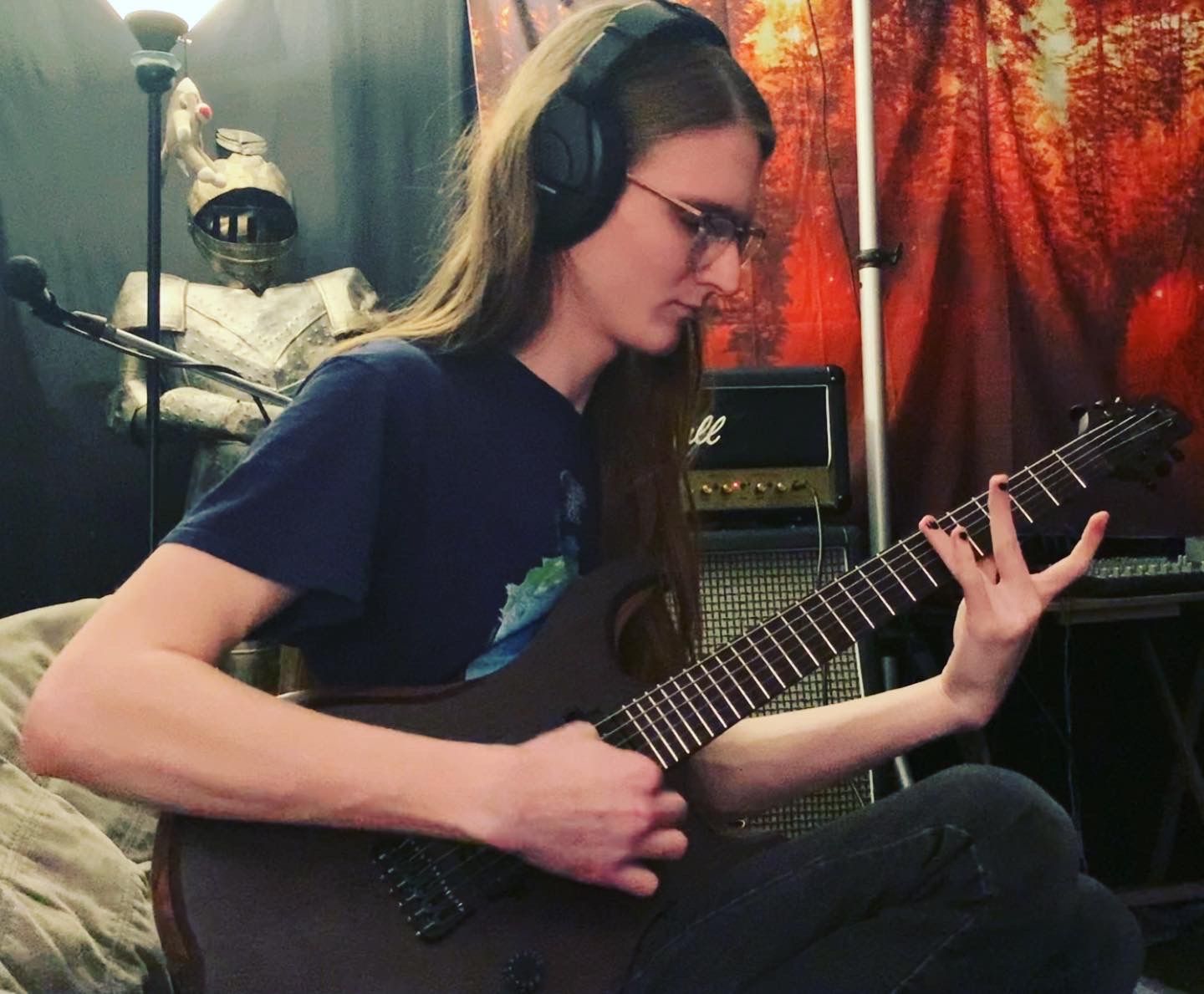 As of this writing, we've finished recording the "first draft" of the entire song... now it's about playing it many times, so that it can "tell us what it needs from here"...
It may be too early, but we're hoping to add this one to the set when we play what will be our first live in-public show since Zach began writing songs for Widetrack... As previously announced, it will be in Pontiac, Michigan, at The Crofoot on Saturday, August 7, from 8:30 to 9:00 PM EST for the Pontiac Music Fest...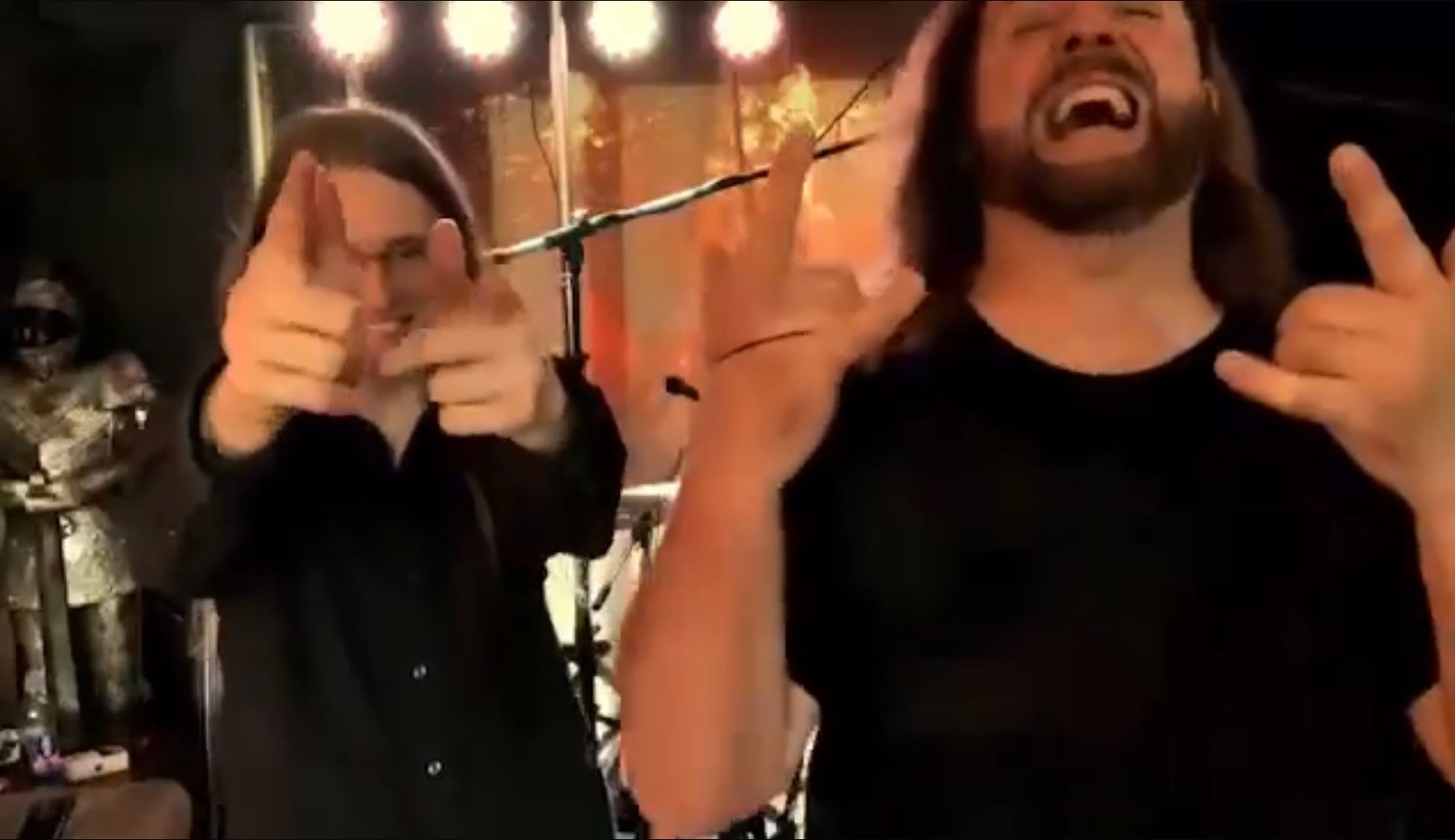 If you're within driving distance and would like to attend, we have discounted tickets on our website at *this link* 
Once purchased, your tickets will be waiting for you at the Crofoot box office the night of the show, so there'll be no hassle with mailing, etc...
For those of you who can't make it, we'll be getting it professionally recorded... We realize this isn't as ideal as being there, but hopefully, as things build, we'll eventually be able to play your area in the not-too-distant future...
We can't even tell you how much we're looking forward to playing this show... We've spent the past three years rehearsing, writing and recording... Yes, we've done a couple Facebook Live performances here and there, but that's a far cry from being in the presence of people, playing on the live stage... 
And speaking of which, we'd like to once again express our deepest gratitude for your continued support and encouragement... This father-son journey is so much more than just a band making music; it's about a most cherished, "who knows how long this will last" chapter in our lives... We really do appreciate so much you coming along with us as we head onward into the future...
Thanks and we hope to see you soon!
Ron and Zach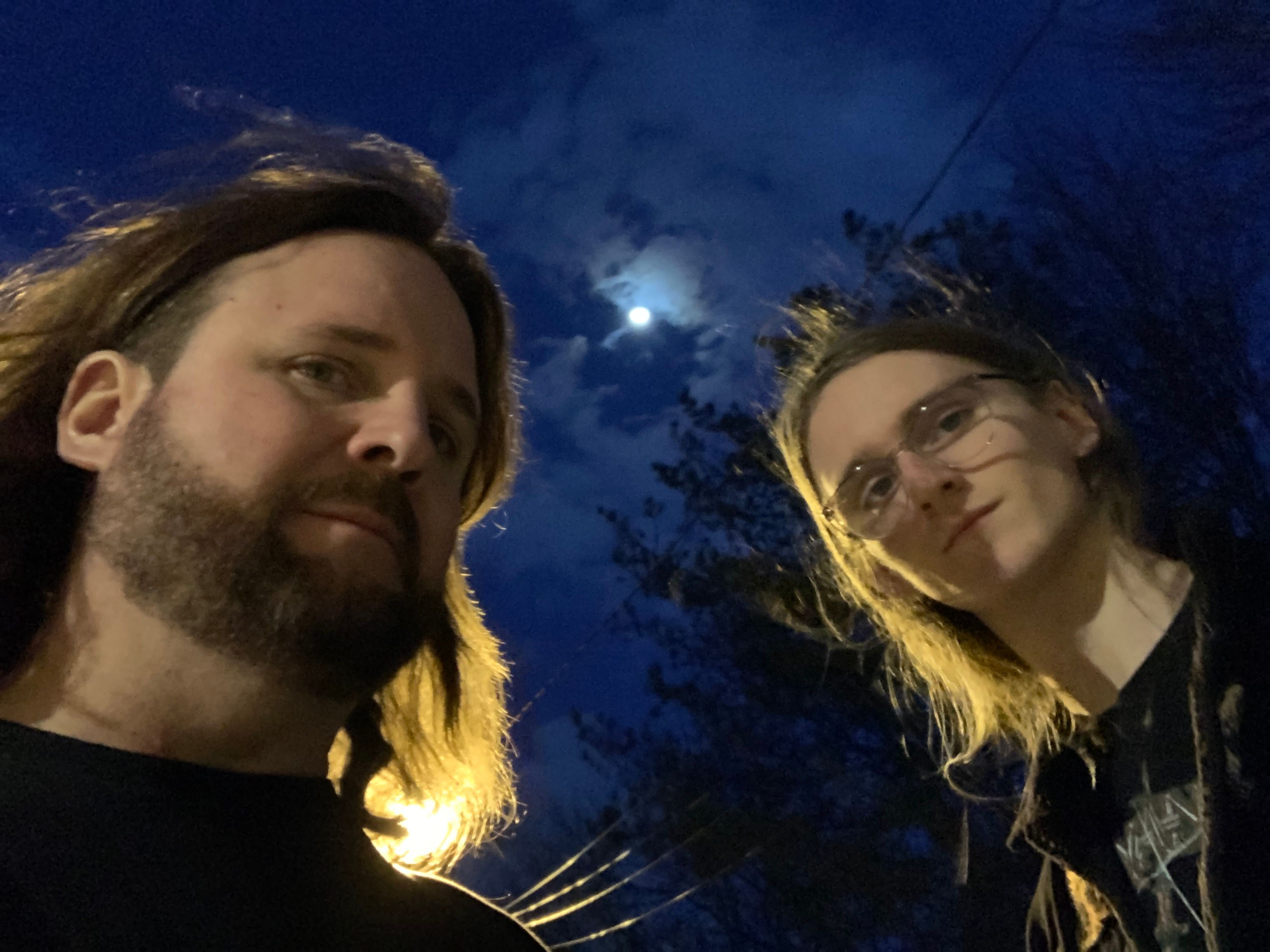 Subscribe for updates/exclusive content: 
http://www.widetrackmusic.com 
 
Official Website/store: 
https://widetrackband.com 
 
Spotify:
https://open.spotify.com/artist/3lR4TQZT2bQd0nS2rauQwP 
 
YouTube: 
https://www.youtube.com/Widetrack 
 
Apple Music: 
https://itunes.apple.com/us/artist/widetrack/255327031 
 
Facebook (page):  
https://www.facebook.com/Widetrackband 
 
Facebook (VIP group): 
https://www.facebook.com/groups/Widetrackband/ 
 
Twitter: @widetrackband 
Instagram: @widetrackband 
 
Pandora: 
https://www.pandora.com/artist/widetrack/ARPh4gdrt6dnPpw 
 
Soundcloud: 
https://soundcloud.com/widetrack 
 
Bandcamp: 
https://widetrack.bandcamp.com