The Widetrack Chronicles 56: The Concept of the New Album Revealed
Well, it's taken a bit of time and work, but we've finally fleshed out the concept to our new album...
This is some heavy stuff, to say the least, so feel free to read no further if you'd rather interpret the songs for yourself... ;)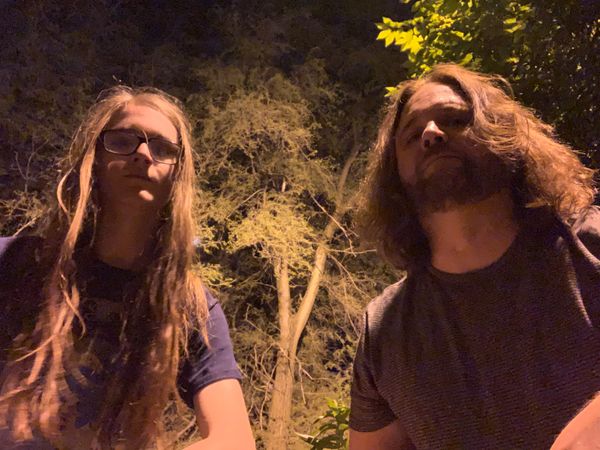 OK, here we go...
This is a story about a seemingly normal, everyday man whose addiction to social media spirals out of control, causing him to become severely radicalized... 
Isolating himself from his friends and family, he begins systemically building a cult following of like-minded fanatics... These fellow zealots faithfully follow his instructions of infiltrating key areas of the Internet in order to unleash his dystopian politically-religious agenda upon the world...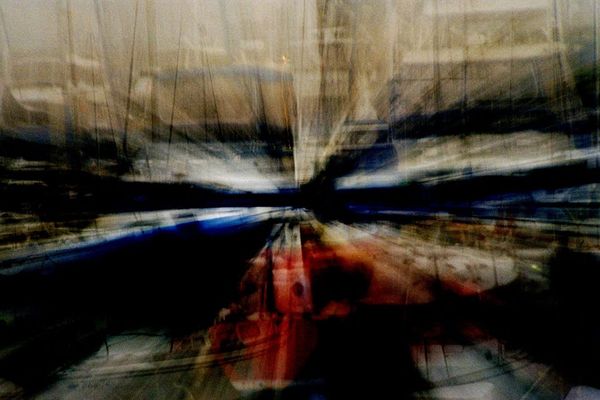 His only remaining tie to the sane world is a lifelong friend who tries to appeal to his sense of reason and de-radicalize him from his toxic, extremist views... But unfortunately, he's come too far along his path of megalomaniacal impact to go back... 
His friend's side of the equation now has only one move now, and that is to deal with this budding demagogue's movement in a sane, strategic, effective way; lest he make the crisis even worse… 
But "taking the high road" and "doing the right thing" are not always so easy... And that, specifically is the main point of we're trying to make here...
Or, in the immortal words of the great Friedrich Nietsche...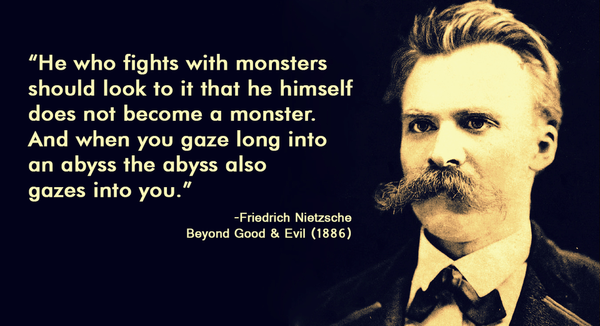 And so, in a way, this is a Christmas Carol type glimpse at a plausibly possible dystopian future we could quite likely be moving towards… 
Hopefully it's not too late to avert this potential nightmare-reality... But, again, the main thing here is that the sane among us need to respond to this crisis in the right way, in order to avert the devastation that possibly awaits us… 
If our ultimate goal is peace and true justice for all, then history has many examples to show us that succumbing to our outrage - however valid it may be - is not likely to get us the results we seek... 
A wise man once said, "The one who sees the bigger picture needs to be the bigger person." 
And so, the question is: "Can those of us 'on the right side of history' set aside our outrage and righteous indignation, and focus on solutions that will actually work? Or, will we get swept up in the heat and hate of our toxic tribalism, and lose all?" 
If we're going to turn things around, we need to set aside our anger and come together as one people with the common interest of building a better world for future generations… 
Appreciating our differences through a paradigm of synergy is the only way to counter this unnecessary division...
And so, the most fundamental question here comes down to, "Is this even possible at this point in history, or are we doomed as a species?" 
Your thoughts?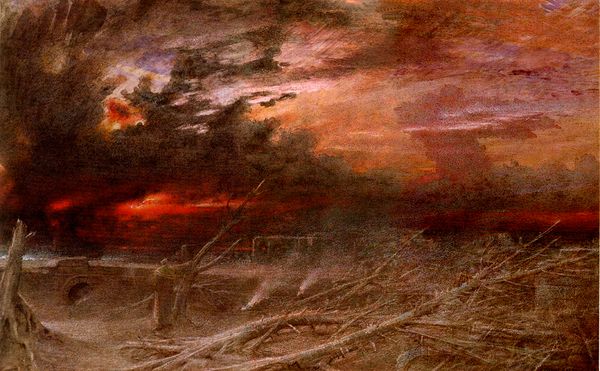 Always love hearing from you! Feel free to respond below, or at: 
Ron@Widetrackmusic.com 
And if you'd like to join our exclusive Facebook group, we'd love to have you: 
https://www.Facebook.com/groups/widetrackband 
Other links: 
YouTube channel: 
https://www.youtube.com/widetrack 
Twitter: 
@Widetrackband 
Instagram: 
@widetrackband