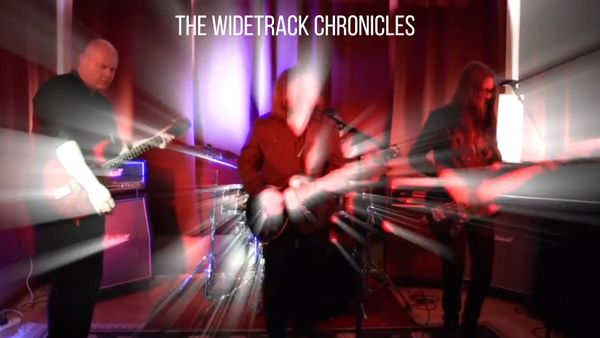 The Widetrack Chronicles 46:
Looking back ay 2018 and forward to 2019
What a fantastic year it's been... Some highly significant milestones and goals achieved...
We began 2018 with the mixing of our third album, Widetrack III... Meanwhile, Zach and I had already begun writing songs for the next one (more on that in a minute)...
The album was finally finished and released on May 18th... Much to our joy, it was received very well, and even gained a few really nice reviews...
All the while, Zach's writing and playing was developing at an insane rate... It wouldn't be long before his guitar skills were leaving mine in the dust... The new songs were getting better and better with each one we'd put together...
Our search for a drummer continued... We tried out a few initially promising prospects, but alas... None turned out to be a good fit... This, unfortunately, kept us unable to perform live for the rest of the year...
So we focused on the tasks we could accomplish... First of which being the video for our cover of Pink Floyd's Welcome to the Machine...
We had an absolute blast putting this video together... With the help of our good friend, Enzo Duva, we were able to create something we are quite proud of... Hopefully it does justice to the majesty of the original...
Brian made a lot of headway with his blues band, "Big B and the Actual Proof" , while Ron and Zach kept busy with their "day job" cover band, The Vintage...
Behind the scenes, the writing of the fourth album continued... We finally decided to release it on a "one-song-per-month" basis over the course of 2019, beginning in January... (Stay tuned)...
And last but not least, as 2018 comes to a close, we've finally figured out our live line-up situation, and it will involve Ron and Zach sharing the drumming duties... How will we be able to accomplish this, you ask? By adding Ron's lifelong buddy, Dave Humphreys, to the lineup...
Dave is, in the opinion of pretty much any respected musician in our scene here in Michigan, one of the best guitarists this state ha ever produced... He's also a great bass player, which will come in handy on the songs Zach plays drums on, and Ron plays guitar on... Always nice to have flexibility and options!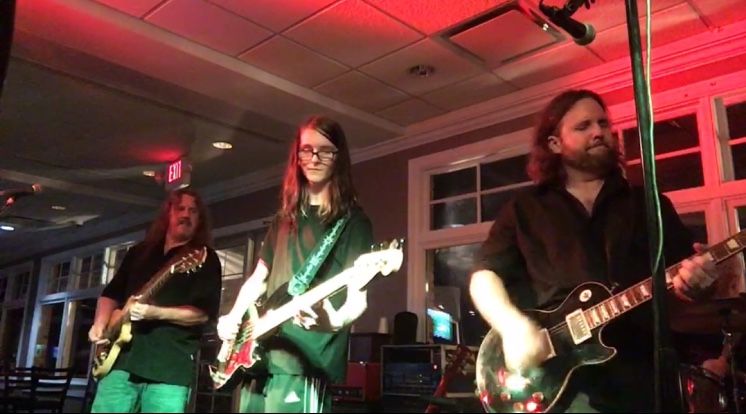 (L to R: Dave Humphreys, Zach Tippin and Ron Tippin play a show with The Vintage)
We will be reporting more on this once the four of us get together for the first time at the beginning of the new year...
Speaking of which, here are a few more things we'll be setting out to do in 2019...
-Play shows (hopefully a lot of them!)...
-Start our Patreon channel...
-Film more music videos...
-Release one new song per month...
-Get to know you better...
Let's do this!