The Widetrack Chronicles 51: Tribal
For an overview of the entire album storyline, click here: 
https://widetrackband.com/home/blog/the-widetrack-chronicles-56-the-concept-of-the-new-album-revealed​​​​​​​
Tribal was one of the first songs Zach and I wrote together... It came together rather quickly... Basically, I sat down at the drums, he recorded me playing some beats, then I went and made some phone calls... When I returned, he had all the guitar and bass parts worked out... Just blew me away...
Once we found our groove, we realized we had a wonderful creative chemistry that allowed us to team up on the different aspects of these songs...
And so, it was decided that I would cover writing and recording all the vocals and drums, and Zach would cover all the guitar and bass... This song was a big moment in terms of figuring out that approach...
One of the cool things about this is that it's allowing me to spend significantly more time working on my lyrics... Up to now, I've been spreading myself kind of thin, being the only member of the band writing the music and recording the majority of the parts, save the occasional guest appearance by good friends who generously gave their time and creativity to past songs...
But now, with Zach handling half the duties, I can focus on putting more time and energy into less things... This is already paying off with the lyrics improving more and more, I feel... (But of course you will be the final judge of that, lol)...
Anyway, as I began getting deeper and deeper into writing lyrics for these songs, I saw an underlying theme emerging... Thoughts and observations about relationships undergoing great strain in the digital age began to take shape...
I talked about it in more detail here...
Tribal is a key song to this theme... Like many people, I am just trying to get a grip on how to navigate this new digital world we now spend a great deal of our time communicating in... I can't remember a time when we were ever so politically/etc. divided... As I said in the video, I don't have a lot of answers, but I do have some questions...
Now, being naturally curious about what makes human beings tick, I try to gather information... And so, I read... a lot... lol...
Psychology books have always deeply fascinated me... Our subconscious motives... Our predispositions... Our biases... Our blind spots... These are things we all share, despite however many of us attempt to deny it... 
Anyway, an author of non-fiction books that I really admire is a man named Jonathan Haidt, American social psychologist and Professor of Ethical Leadership at New York University's Stern School of Business... His main areas of study are the psychology of morality and the moral emotions...
In 2012, Professor Haidt released a wonderful book called, The Righteous Mind: Why Good People are Divided by Politics and Religion... This book is truly an eye-opening read, and has helped me better understand our motivations for segmenting ourselves into "tribes", and how to better understand other "tribes" besides our own...
This fantastic TED Talk might be one of the best 20 minutes you could ever spend, in terms of understanding this issue... I can't recommend it enough...
Anyway, I am going to leave it at that and ask that you feel free to share your thoughts with me if you feel moved to do so...
Thank you for taking the time to read this, my friend... Peace and blessings to you snd yours...
Ron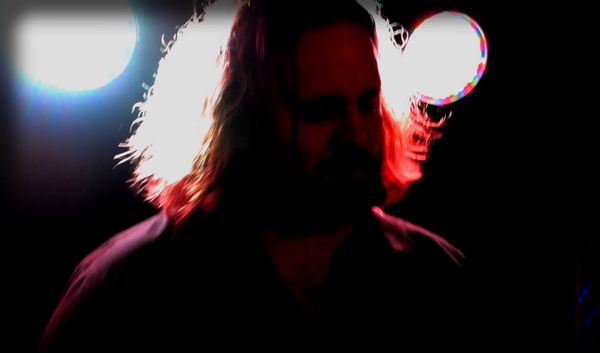 Always love hearing from you! Feel free to respond: 
Ron@Widetrackmusic.com 
And if you'd like to join our exclusive Facebook group, we'd love to have you: 
https://www.Facebook.com/groups/widetrackband 
Other links: 
YouTube channel: 
https://www.youtube.com/widetrack 
Twitter: 
@Widetrackband 
Instagram: 
@widetrackband