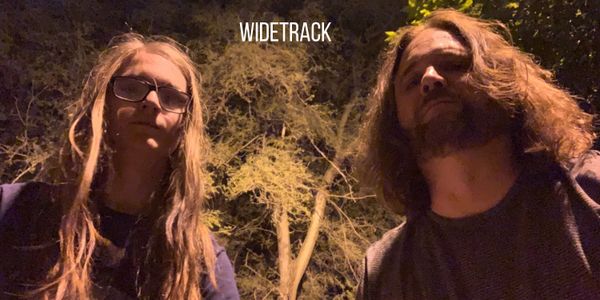 The Widetrack Chronicles 62: Cursed
Our 2019 monthly song for November is called Cursed and will be track 11 on the forthcoming fourth Widetrack album (title TBA)... (One more to go... ?) 
This song came together at the last possible minute... Originally, Zach presented three riff ideas for it, but more was needed to have enough in which to put together a complete song... 
Then, he decided he wasn't happy with one of the riffs, so even more parts became necessary in order to get a full arrangement we were both happy with...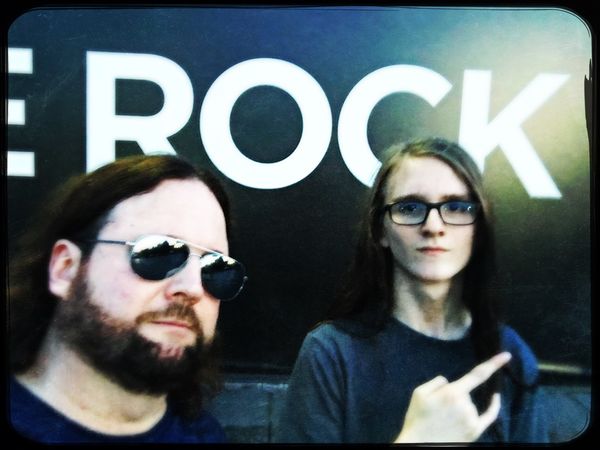 Meanwhile, I took full advantage of the time to try out various ideas until I came up with the vocals you hear on the finished product... This is another one that didn't come easy... I think I wrote about 5 different versions, each with their own lyrics... 
A lot of work, to be sure, but I personally find it an incredibly reassuring thing to know that I've exhausted my reservoir of different ideas and approaches before committing to the final version... 
It's not always easy to get a song right... Many factors will ultimately determine its creative success to the songwriter's vision...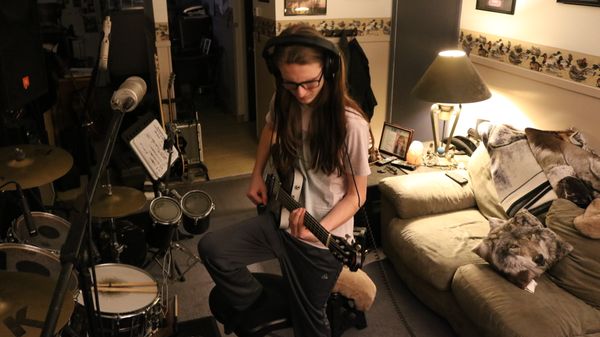 Our particular method is to shoot for the hairs on the back of our necks standing up, so to speak... (But if we're being completely honest, there are times when we'll settle for simply not disliking what we've come up with... lol) 
And then there's the fact that we spend so much time working on each of these songs, that, by the time they're finished, we seriously need to get the heck away from them for a bit before we get burned out on them beyond the point of actually never wanting to hear them again... 
(Apparently, a lot of songwriters experience this...) 
Anyway, we are happy with the results of this one, all things considered... And now we've got just one more to go, and the fourth Widetrack album will be complete... 
This will take us through December, when we'll be taking that much-needed respite from listening to these tracks, so that we can come back to them in January to make the final mixing and mastering tweaks for its official release... 
Speaking of which, we will probably do the official release of "Widetrack IV" (working title) on April 23rd, 2020... Zach's 16th birthday - just past the three-year anniversary of his first-ever show with the band...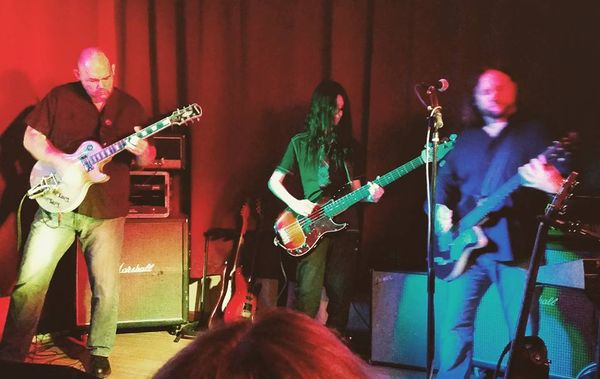 The album's official release party will be two days later, on Saturday, April 25th (location TBA).... 
Anyway, beginning in January, we will be shifting our focus and energies towards promoting the album through playing at least one live show per month, media coverage/reviews, video show appearances, etc... 
This campaign of getting out there in public and promoting our music on a live, grassroots level will likely continue for some time to come... We've spent the majority of Widetrack's existence as a studio band, and while that's been a necessary and creatively fulfilling thing, we're long overdue for getting out there and playing this stuff for people... 
An additional benefit that this will provide is that we'll be able to try out new songs on the live stage before committing them to their official recordings... This is something we've never had the luxury of doing before, and we really think it will make a huge difference in how our music comes across once we feel it's been road-tested adequately enough to finally record...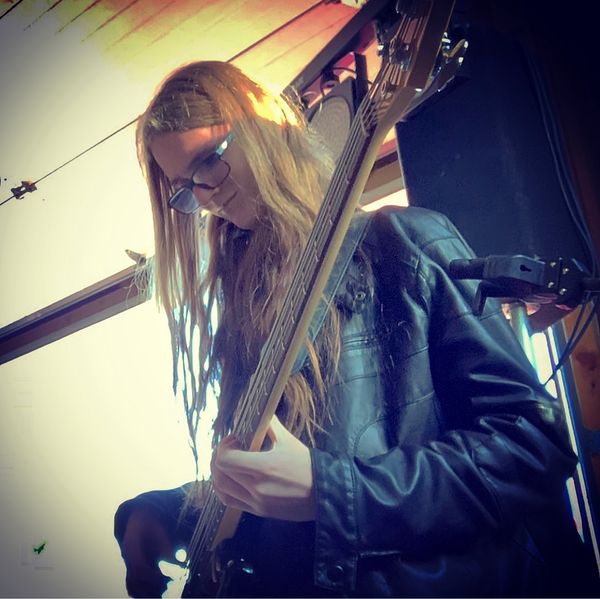 Plus, there's the point that music is being less and less delivered in the typical album format... As 2020 approaches, it's clear that fewer and fewer people are listening to albums all the way through, what with streaming/playlists being the primary way music is consumed anymore... 
Absolutely, we will be releasing new music at shorter intervals than the typical album cycle of every couple/few years... But, at the same time, we've come to learn throughout 2019's undertaking that releasing a brand-new track every month is a bit too much to commit to, as well... 
And so it remains to be seen what our ideal timeline of releasing new music will be... Best bet is that we'll let our creativity dictate the frequency of writing/recording/releasing music from this point forward, as we now have four albums worth of music to play onstage that most people have never heard...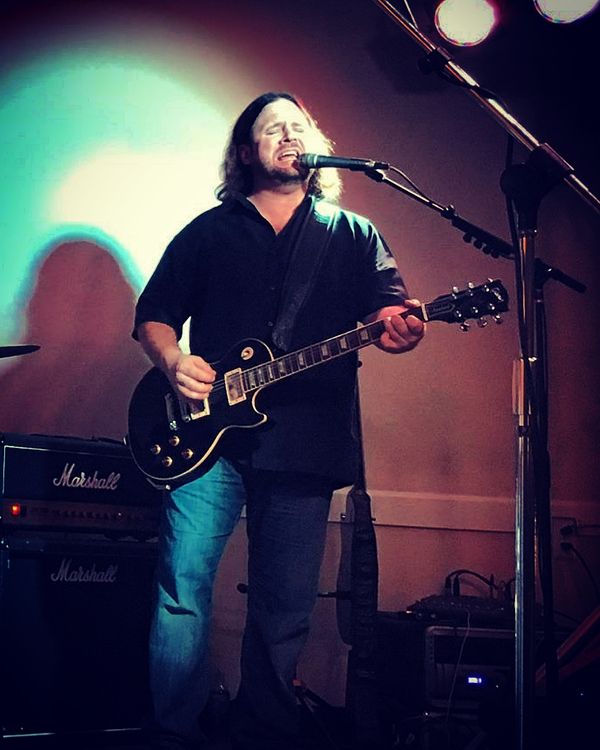 We're excited about getting out there in sharing our music with people… Zach is at that age where performing live is so deeply enjoyable and gratifying, and we really have spent an inordinate amount of time in the studio these past couple years… 
Balance has always been the key for us, and it is well past time to balance out our studio output with some kickass shows… 
And of course we will need all the help we can get to spread the word about our Murr music, so we will be finally organizing our official digital street team, and hope you will join up if you'd like to lend a hand... 
More to come and all this as things develop… 
As always, thank you for your support! Hope you enjoy the new song! 
Rock on! ? 
Zach and Ron